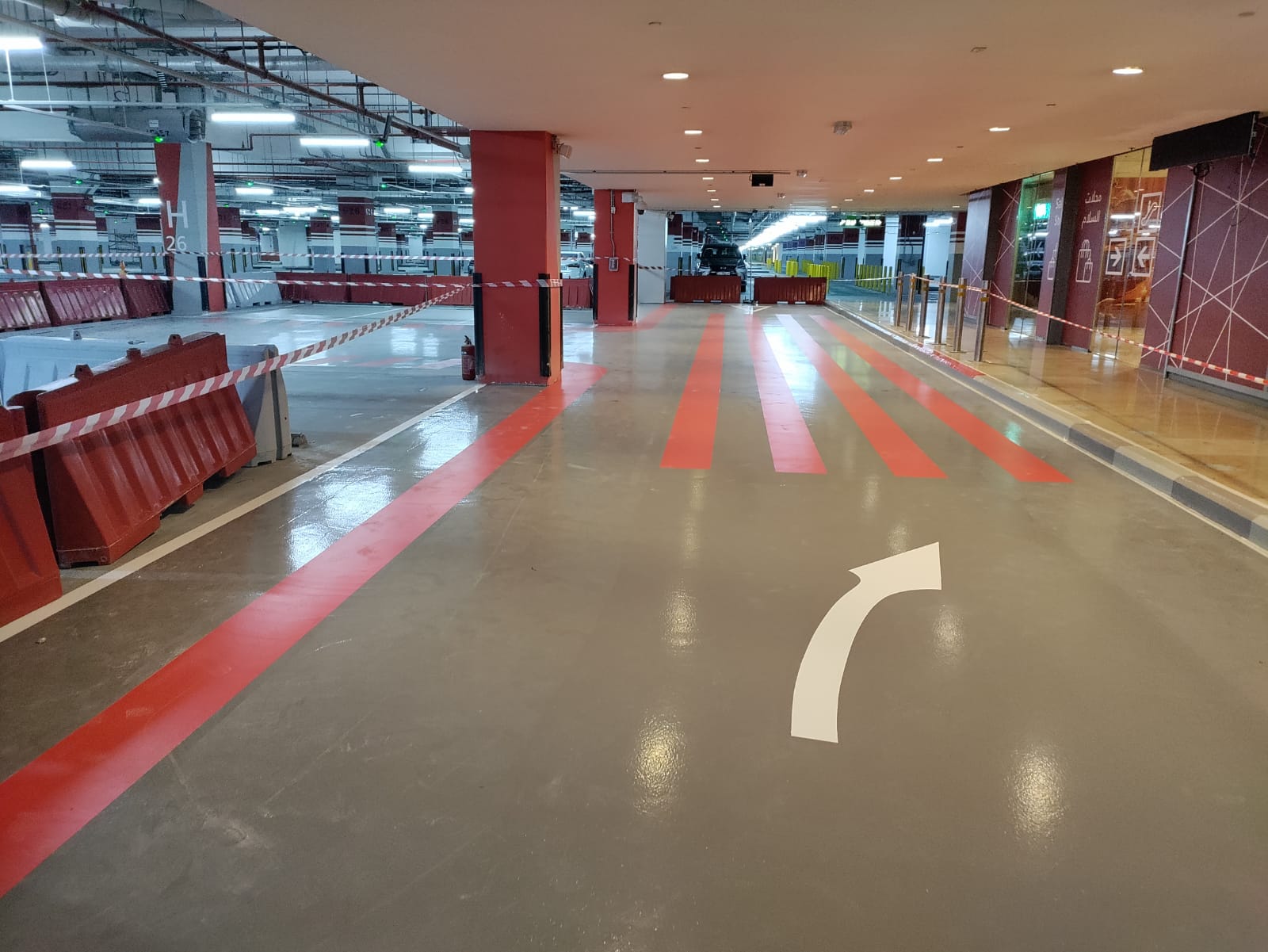 OUR ROAD MARKING SERVICES –MANYCON QATAR
We offer the following road marking services: thermoplastic paint, two components cold plastic paint, cold paint and Cycle track coating. The Manycon's Road Marking Qatar Division was recently developed to complement our existing services and ensure clients have access to a complete solutions package.
Our goal is minimizing disruption and maximizing safety. We operate around the clock and cover all counties in the State of Qatar. Regardless of project size, the Manycon Group is committed to providing the highest standard of road marking services. What is the purpose of road markings? Pavement markings can communicate information to road users like no other traffic control device. They provide continuous information to road users related to the roadway alignment, vehicle positioning, and other important driving-related tasks.
🔺 Directional arrows

🔺 Cycle Ways

🔺 Zebra Crossing
🔺 Car Parking Bays

🔺 Double Yellow lines

🔺 Disabled Bays
🔺 Pedestrian Walkways

🔺 Loading Bays

🔺 Lettering
🔺 Electric Vehicle Charging Bays

🔺 Playgrounds

🔺 Custom Logos
Our Road Marking Services Gallery